Description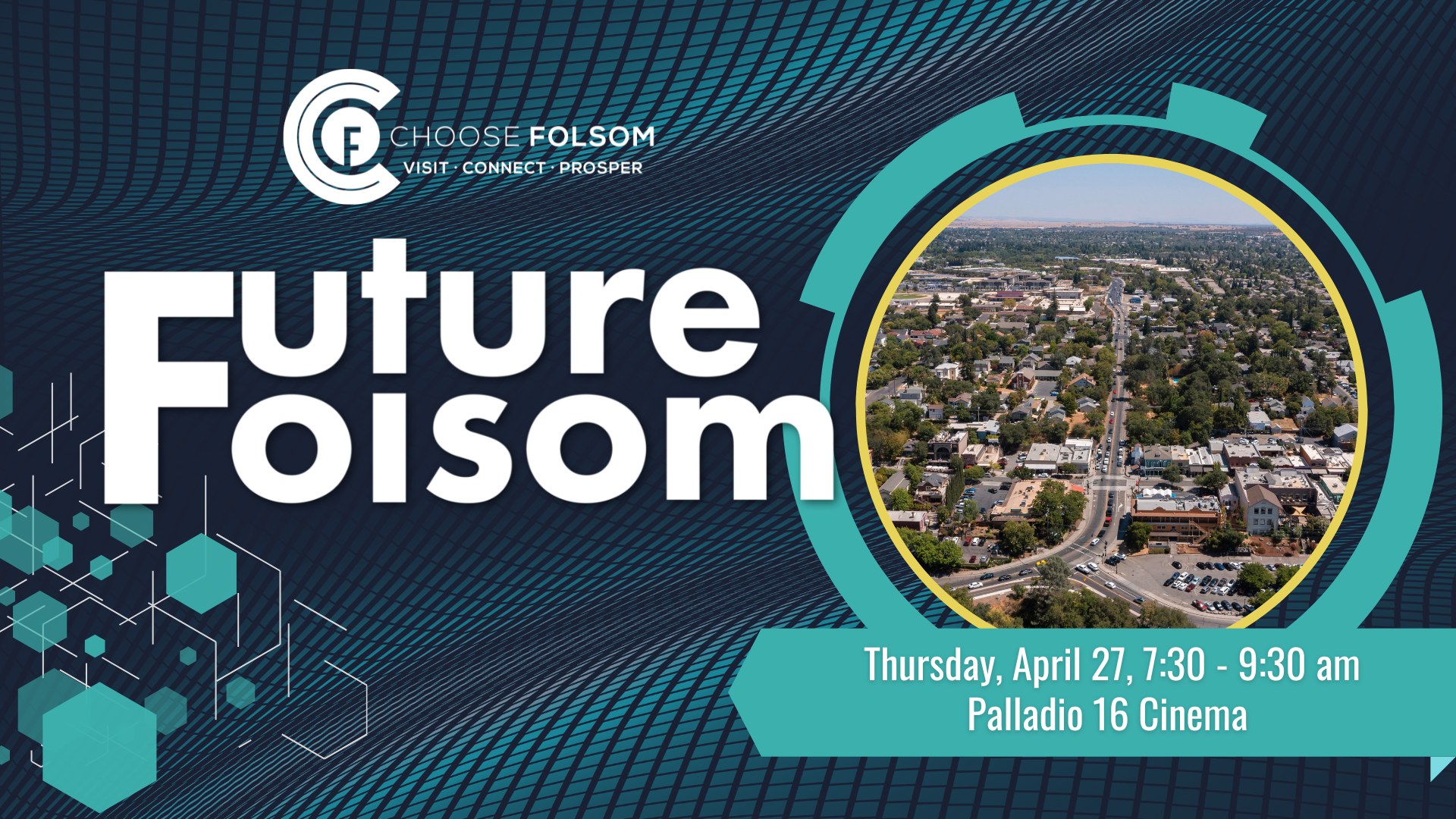 Folsom is constantly experiencing expansion and growth. Get insider information that will help you with your business goals. Join us for a continental breakfast and hear a presentation from industry leaders about amazing future advancements in Land Development, AI, Healthcare and Automotive! Future Folsom will conclude with a bus tour, providing insight of Folsom's future landscape. Join us and examine current and future development projects. The tour will last one hour and will include fun prizes! Transportation will be in a comfortable, luxury coach.
7:30am-8am- Breakfast and Networking
8-8:15am- Opening and welcome- Joe Gagliardi
8:15am-8:40am- Sadit St. Lawrence- overview of AI
8:40am-9:05am- Chris Jacobs- Future of Car Industry
9:05am-9:30am- John Gisla- Future of Healthcare
9:30am-9:55am- Ken Hira- Future of Development
10:15am-11:30am- Bus Tour highlighting Folsom Projects and development
| | |
| --- | --- |
| Mr. Ken K. Hira serves as President for Kosmont Companies. An expert in real estate and economic development, Mr. Hira brings over 30 years of varied experience in virtually every aspect of acquisition, entitlement, development, financing, asset management, disposition, downtown revitalization, and strategic plans. His strengths include a keen understanding of retail trends, business retention/attraction, negotiating public-private transactions and implementing blended-use projects that revitalize communities and assist in economic development/tax generation programs. | A former Executive Vice President and mixed-use developer, Mr. Hira managed a portfolio of over $100 million of retail sites, while operating the commercial division of the company. Prior to this, as Managing Director of Acquisitions for a development company and Vice President of Development at a development firm, he evaluated and underwrote hundreds of acres of land, successfully captured and negotiated anchor tenant commitments creating $60 million of value in ground-up development and redevelopment and was responsible for 800,000 square feet of retail entitlement, design and development. As Vice President of a shopping center company based in San Diego (6 years), Mr. Hira entitled one million square feet of retail development projects, as well as led the acquisition of 24 neighborhood and community shopping centers, totaling 3.3 million square feet and valued at $375 million, and organized a $287 million recapitalization. |
Sadie St Lawrence is the Principle of SSL Innovations and Founder and CEO of Women in Data. Women in Data is an international non-profit organization with representation in 55 countries and a community of 40,000+ data leaders, practitioners, and citizens. Women in Data has been named a Top 50 Leading Company of The Year, and has been rated as the #1 community for Women in AI and Tech.





Sadie has been awarded, Top 30 Women in AI (2022) top 10 Most Admired Businesswomen to Watch in 2021, Top 21 Influencer in Data (2021), Top 30 Most Inspiring Women in AI (2021) and is the recipient of the Outstanding Service Award from UC Davis (2019).

In addition, she serves on multiple start-up and nonprofit boards, and is the host of the Data Bytes podcast.

| | |
| --- | --- |
| Dr John Gisla has been a part of Dignity Health for his entire professional career. After Medical School and Internship at UC Davis, Dr Gisla complete his residency training in Family Medicine at Methodist Hospital in their Mercy/Dignity Health sponsored Family Medicine program. He joined Mercy Medical Group and practiced family medicine at Methodist Hospital for 8 years before moving his practice to Folsom to open the new Mercy Medical Group ambulatory offices locally, where he served as Medical Director of the primary care and multispecialty offices for 10 years. | Over the span of his 25 year career in medicine, he has served in various leadership roles, including Family Medicine Department Chair at Methodist Hospital, Mercy Hospital Folsom and Mercy Medical Group. He served on the Mercy Medical Group Board of Directors for 8 years. In addition to managing his busy primary care practice, Dr Gisla served as Medical Director for Quality, Value and Utilization Management for MMG, and led the COVID-19 strategy and response for Mercy Medical Group and Dignity Health Medical Foundation in the Sacramento area. For the past 2 years, Dr Gisla has served as Chief Medical Officer at Mercy Hospital Folsom. In addition to his work with Dignity, Dr Gisla serves as Medical Director of Clara's House in downtown Sacramento, which provides primary care to uninsured patients. In his free time, Dr Gisla enjoys spending quality time with his family and friends, hiking and other outdoor activities. |
| | |
| --- | --- |
| | Chris Jacobs is the Vice President & GM of Embedded Market Segments in Micron's Embedded Business Unit. Prior to joining Micron in 2021, Chris worked for Analog Devices for 25 years where he held a variety of technical and cross functional business roles in the consumer, industrial, communications and automotive market segments. Chris has a BSCompE from Clarkson University, a MSEE from Northeastern University and a MBA from Boston College. |